We strive to aid each one of our clients in discovering a unique visual identity from which to launch a new, viable and successful brand. We believe in minimalism and quality, a passion for excellence, and a design culture in which ideas and innovation thrive. We value design that is simple, emotive, aesthetically pleasing, and rooted in solid logic.
Dreambrand is an independent branding studio. Under our belt, we possess years of extensive experience in a number of leading design studios and feel right at home in branding, visual communication, and graphic design.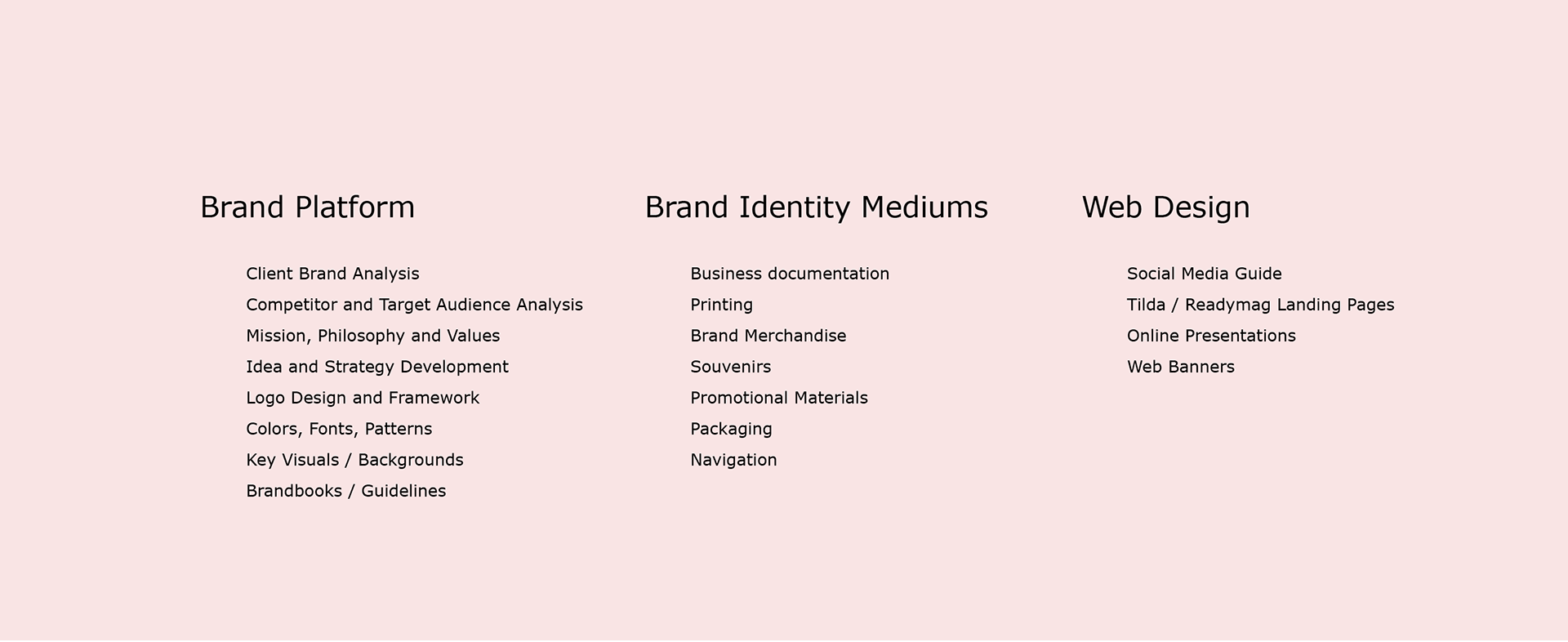 Our four-stage work process
We study our client's competitors, their target audience, and their weak spots and come up with solutions using international reference points. Next, we present and discuss the results of our findings with the client and select the most promising course of action together.
Having decided on strategy, tone of voice, philosophy, mission and brand values, we present our client with one fully developed brand platform concept. We throw ourselves fully into honing, and realizing the top idea, and shield our clients from having to weed out a multitude of inferior concepts. Maximum number of iterations—three.
We implement the client-approved concept, develop the brand platform, and present the final design to the client.
STAGE 4 - Concept Development
We develop the concept and design the brand corporate identity mediums, using a cohesive visual language.